DP-Flow, further information:-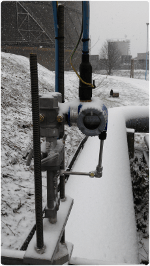 DP-Flow is a company specialising in flow, temperature and pressure measurement, offering ranges of best in class performance transmitters to the industrial process sector. We have experience in offshore/onshore Oil and Gas, network distribution, tank storage, hydro, chemical and utility network sectors. We have a large amount of experience in the process sector measuring liquids gases and steam, including wireless HART systems.
Products include clamp on ultrasonic flow meters, insertion and hot tap ultrasonic flow meters, electromagnetic flowmeters, differential pressure primary elements including venturi, nozzle, orifice (Including conditioning orifice and orifice carriers), and all the associated transmitters and manifolds. We can supply hot tap metering systems for liquids, gases and steam, provide Richard Millar / Spink calculations and supply in accordance with shell metering guidelines. Our primaries are sized and designed to international standards, manufactured to the EU Pressure Equipment Directive (PED) and CE marked when required by EU legislation. We can provide material traceability certification, welding certified WPAR (Welding Procedure Approval Record) according to EN 288 or ASME IX. Welders are certified according to EN 287 and ASME IX standards. Post Weld Heat Treatment (PWHT) is performed when required due to material quality or material thickness. The instruments can be non destructive examined NDE according to EN or ASME standards. Heat treatment of instrumentation is available to comply to NACE MR-01-75.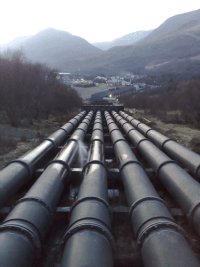 Additionally we offer pipeline protection systems, mass flow transmitters, wireless HART capability, different bus communications, as well as all the industry standard outputs.
A technology company
DP-Flow is a flow technology company that works in partnership with a broad range of industrial customers to supply advanced flow and process instrument technologies that help optimise customer performance and profitability. From oil refineries and power stations to mining companies and chemical manufacturers, our flow,temperature and pressure measurement solutions and instruments, systems and controls enable our customers to monitor, control and automate their products and processes, thereby maximising safety, efficiency, reliability and ease of use.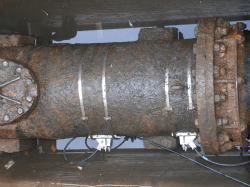 Everything that we do is about enhancing our customers' monitoring so they can improve productivity. Our measurement technologies are used by our clients in plants and facilities across the UK, helping to give them a competitive edge by speeding up their processes, improving accuracy, saving time, cutting waste and boosting their safety and sustainability performances.
With a deep understanding of our customers' industries and their business needs, our long-term growth strategy is driven by a commitment to project and commercial execution excellence, which also drives our reputation as a partner of choice.
If you require further information on this product or would like a quotation, please contact dp-flow on: