Cameron Scanner

2100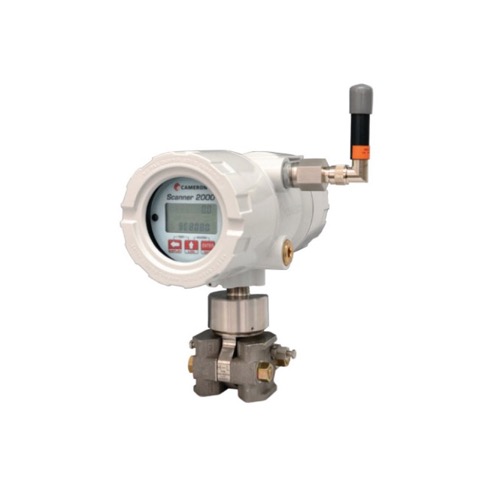 Description
New technology enables versatile, scalable measurement networks
The Scanner 2100 flow computers help improve operators' connectivity to the digital oilfield. Today's intelligent oilfield utilizes sensors, data collection devices, and analysis software to provide operational knowledge so that operating companies can mitigate risk, optimize production and correctly determine the financial position associated with the fluid movement.
Cameron has introduced new technology for cost-saving, smart electronic field-monitoring. With the simple addition of a tiny SmartMesh® radio to the CAMERON® Scanner® 3000 and 2000 series flow computers, operators can save 50% or more on setup costs without sacrificing measurement integrity.
CAMERON Scanner flow computers measure standard volume, mass, and energy of saturated steam and gases together with the standard volume and mass of liquids. As a small example, they are diversely suited to measure gas, oil, and water flow from two-phase or three-phase separators or compute the custody transfer flow from an ultrasonic gas flow meter. As applicable they are compliant to ISO, API, AGA, and ASME and many other standards.
In addition to flow measurement the Scanner monitors, records and reports non-flow related operational conditions like level, pressure, temperature and other items.
Within a multi-measurement facility, efficiency and savings are gained by linking all the measurements locally by self-powered wireless or wired communications to create a local area network enabling any measurement to be associated to a calculation, record, alarm, or local display. All findings and results are then available monitored at a single device within the network by a web browser interface.
Features
Wireless short-haul communications
Five conduit entries (capacity for eight with optional MVT adapter)
MVT or remote mount
Explosion-proof* approval
Easy battery access
eFCAS is an integrated software system that automates the collection of data. Through automated assessment and analysis, eFCAS converts the data into operational knowledge so that issues are made obvious to the user.
With more than 30,000 Scanner Series flow computers in operation around the globe, Cameron applies innovation to offer cost effective and compliant measurement. The suite of product support services includes sizing and selection, application and integration engineering support, troubleshooting, and spare parts.
Download Datasheet Cameron_Scanner_2100_Datasheet.pdf

If you require further information on this product or would like a quotation, please contact dp-flow on: