Recorders and Data Acquisition Units
Why use a Graphical or Chart Recorder for Data Management?
Where process data needs to be logged over an extended period of time a data recorder can be used, providing secure data storage and easy access to process records.
Collection of data can be required for compliance with some industry regulation, particularly in Heat Treatment (AMS2750) and Life Sciences (21 CFR).
Your data has value and we can give you peace of mind. Whether it is one of our paperless graphic recorders with the highest level of electronic file protection, or an accurate and robust strip chart recorders you can count on Eurotherm to be sure of data security.
DAQ Software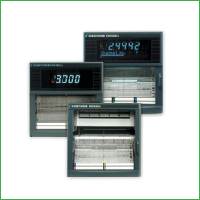 Powerful hardware and software to tailor the recorder to the needs of your application. All our recorders have a vast array of hardware and software options, all of which can be added in the field as and when you need them.
Our supporting software enables you to configure online and off, remotely view real time data, create historical charts and application specific reports
Download Datasheet (Not Available) Download Manual (Not Available)
If you require further information on this product or would like a quotation, please contact dp-flow on: