Asystom
Multi-sensor devices
AsystomSentinel is an intelligent, multi-sensor device that captures and analyzes the signals from equipment and autonomously communicates the results to a secured, private cloud server via wireless LoRa (LongRange) network. It provides real-time status of each monitored equipment and alerts in case of anomalies. All the collected data are available from a visualization platform that can be consulted on all media. The AsystomSentinel device is managed remotely through the same visualization platform.
To best meet the predictive maintenance needs of the various industry players, and thus help them maximize the use of their assets, Asystom has brought in new innovation and extended its range of multi-sensor devices. Now, its range contain three kinds of multi-sensor devices
AsystomSentinel Indoor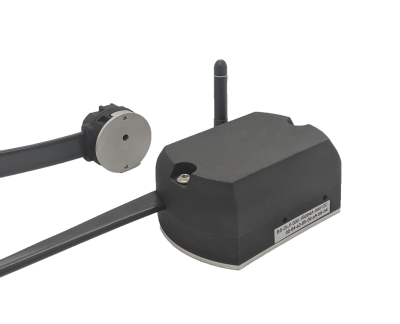 Description
The original AsystomSentinel Indoor version sees its initial performance increased, particularly in terms of autonomy. Originally with 3 years autonomy, it is now extended to over 5 years, powered by just 2 standard AA batteries. Particularly suitable for an indoor environment, this device is capable of performing multiple measurements, making it possible to monitor 95% of machine applications.
Features
The fusion of vibration and ultrasound measurements
The surface temperature of a machine
The ambient temperature and humidity
Download Datasheet
DataSheet_V8.4_StandardIndoor.pdf
AsystomSentinel Outdoor IP66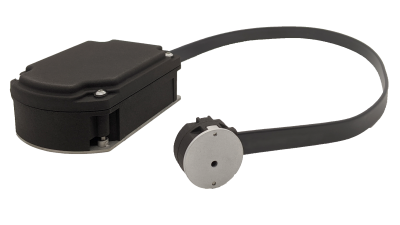 Description
This new device, AsystomSentinel Outdoor, is intended specifically to be able to work in harsh environments and in extreme conditions (dust and severe weather in particular).
Features
Its integrated vibration and ultrasound sensors allow it to efficiently and accurately detect all kinds of equipment drifts.
Its computational capacity enables powerful and reliable analysis.
Its miniaturized remote probe allows installation even on a small area, for more precise monitoring.
This device has an extended battery life of over 10 years, using 4 standard AA batteries.
Download Datasheet
DataSheet_V8.4_IP66Outdoor.pdf
AsystomSentinel EX ATEX / IECEx – Zone 1

Description
Global innovation, AsystomSentinel EX is the first fusion of triaxial vibration, sound and ultrasound sensors, specifically designed for hazardous environments.Integrating the same anomaly detection performance as the other devices in the range, its ATEX / IECEx certifications and its intrinsic safety allow it to be used in areas at risk of explosion (Zone 1) of the petrochemical and chemical industries in particular. It has a very long battery life (more than 10 years)
Download Datasheet
DataSheet_V8.4.1_ATEX.pdf
Benefits
Asystom beacons have been specially designed to meet the predictive maintenance needs of production lines. They allow:
Measurement - Physical Measurements (directly built-in and/or via external sensors)
Survey - Environmental Monitoring around the device
Anomoly Detection - Monitoring of a machine drift from an initial imprint (digital fingerprint)
Transfer - Autonomous and secure data transfer through a LoRa gateway
Storage - Onboard and server data storage
An eco-responsible approach - The entire range has been designed and developed with an eco-responsible vision: 0% obsolescence, a 100% scalable range and products with long autonomy
Thanks to an algorithmic revolutionary innovation, the beacons are able to process a large amount of complex information. DLX beacons are the only ones able to : integrate embedded electronics, be connected, be energy saving (autonomy from 2 to 7 years), perform in situ treatments with encrypted data, all at the same time. Paired with external analysis tools, they give access to detailed diagnoses and make it possible to plan custom interventions.
Documentation
Asystom_Use_Case_Presentation_ENG_V2.3.pdf
Asystom_Presentation_V4.1.1.pdf
If you require further information on this product or would like a quotation, please contact dp-flow on: