MiniSonic
ISD

;

& PSD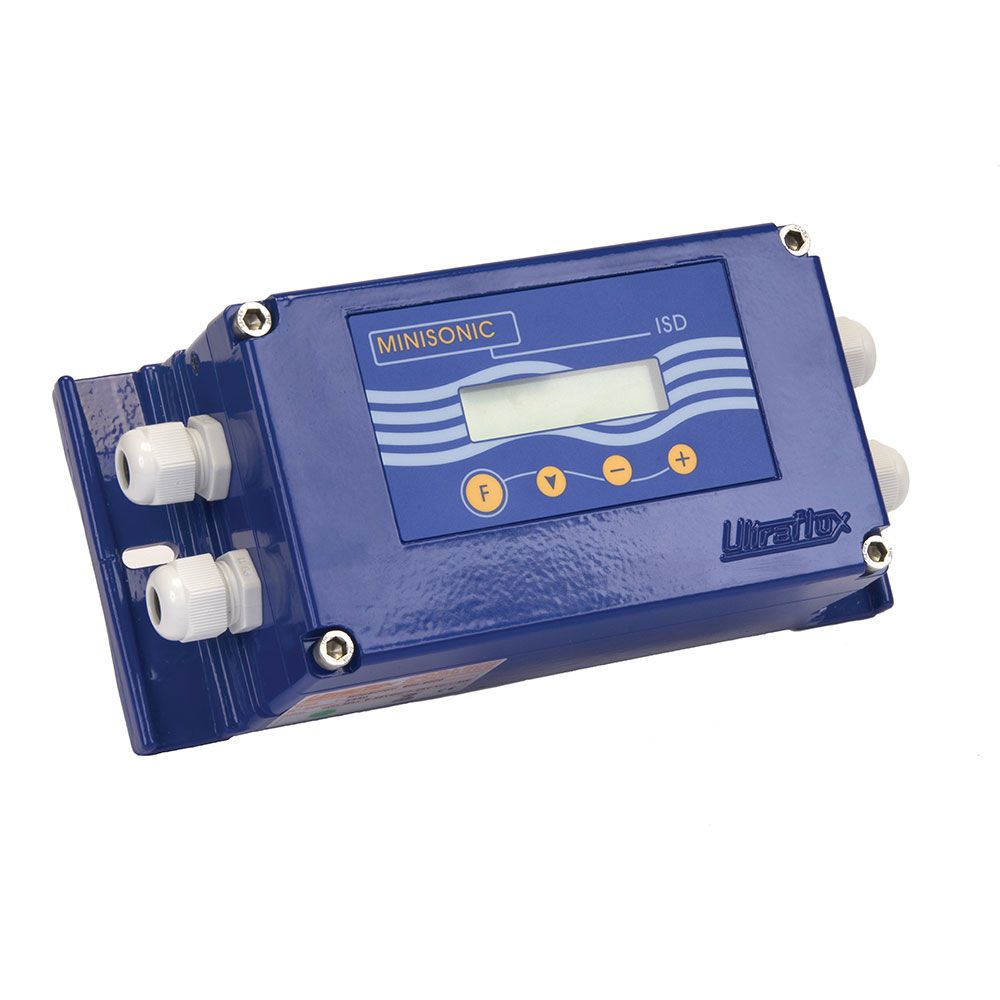 The Ultraflux range of Minisonic Interface, Sphere and Pig Detectors are predominantly used in the downstream oil and gas industry
Principle
The MINISONIC ISD measures the speed of sound in a liquid (or gas) product. The measured value is a precise characteristic of the product which is asssociated with its density. For both models PSD & ISD, the ultrasonic path is interrupted by the passage of a sphere (product separator) or pig even when they are travelling at high speed.
Typical Applications
Early warning of approaching interface of hydrocarbon products in a pipeline of refined or crude petroleum products : analysis of density, concentration and speed of sound.
Detection of spheres or pigs
Pipe sizes : 4'' to 60''
Programmable measurement range 500-2000 m/s
Wide range of fluids with possibility of measurement on gas (insertion probe)
MINISONIC ISD & PSD DESCRIPTION
Using advanced acoustic-signal processing, MINISONIC ISD & PSD use the signals of the associated probe to track :
The change of products in the pipeline : ISD
The passages of spheres or pigs : PSD & ISD
PERFORMANCE - SPECIFICATION
Resolution of the sound speed measurement
ISD : +/- 0,1 m/s (equivalent to < 10–4 of density)t
PSD : +/- 10 m/st
Response time < 1 s - optimized pulse sampling ratet
Output signals :t
Serial RS 232 & 485 - JBUS/MODBUS Protocolt
2 relays : passage of spheres even if they are touchingt
4-20 mA for speed of sound (ISD only)t
Keyboard and PC software for user friendly calibration – LS_ISDt
Storage of the 20 last records of spheres or pigs detection in a date & time logger available for interrogation by serial linkt
Two lines backlight LCD display : sound speed, counting of spheres and event messages
Electrical Characteristics
Power supply
MINISONIC : 9 to 36 VDC (25 VAC), or 18 to 60 VDC (40 VAC)
External transformer module for 110 V or 220 VAC supply
M 1189N : 110 V or 220 VAC
Output 4-20 mA / 1000 Ω - galvanic isolated
2 static relays - 100 V / 100 mA/ 10 VA max.
Installation and commissionning :
Straight pipe lengths and probe positionning not critical,
Permanent coupling of the probe to the pipe,
Indicate the pipe outside diameter, the wall thickness and the measurement scales.
Protection and temperature classes
Probes : IP 68, - 25°C to 50°C, EEx'm'
MINISONIC : IP 67, -20°C to 50°C
Dimensions – Weights
MINISONIC : 237 x 108 x 79 mm (LxHxD) – 1, 5 Kg
Version EXD: 244 x 130 x 232 (LxHxP) - 6,6 Kg
If you require further information on this product or would like a quotation, please contact dp-flow on: